*** Critical for all TowerRAID user, you are putting your data at risk if you don't fix it. In the worst case scenario, the partition will be corrupted. You may able to recover all of the files with recovery software but they can't recognized the original filenames. You has been warned*** 
The Sansdigital TowerRAID Enclosure I purchased a few months ago having so many problems.
Symptom (It happened on my TR5M & TR5M6GNC) (From minor to major)
1. HDDs installed in the TowerRAID Enclosure unable to use safely remove in windows.
2. The amber power light of the TowerRAID Enclosure keep flashing but none of the HDD detected
3. Windows event logs showing a record of HDD controller error [Event ID:11]
4. The HDDs installed in the TowerRAID Enclosure having ULTRA ATA CRC ERROR
5. HDDs installed in the TowerRAID Enclosure suddenly disappear and required a reboot to fix the problem.
6. Computer hang at booting [Windows loading screen ]when TowerRAID Enclosure is connected.
7. The partition suddenly corrupted and windows showing a popup to format the drive.
If you google about it. You will found many TowerRAID users having exactly the same problems but none of them come with a solution.
I am glad to tell you I finally found the root cause and get them fixed.
******************************************************
In my previous review, I had already replaced all of the PSU come with the enclosure so I am pretty sure the problem had nothing to do with PSU.
Review of Sansdigital TowerRAID 5 bay Enclosure [Replace PSU is a must]
At first, I guess it's due to bad esata cable so I spent $60 USD to purchase different brand esata cable , including C2G, startech.
However, the problems remain the same. I think it's likely there's a compatible issue between controller chipset. So I spent another $200 USD to purchase different  esata controller card using different chipsets, including Marvell, silicon Image, Asmedia, Jmicron. I bought all of them and test them all one by one but none of them can fix the problems.
Finally, I decided to replace the esata socket that come with a short cable which directly connected to the back-plate.
BINGO! All of the problems go away after the esata socket cable has been replaced.
My new esata socket cables, come with a lenovo parts number on it.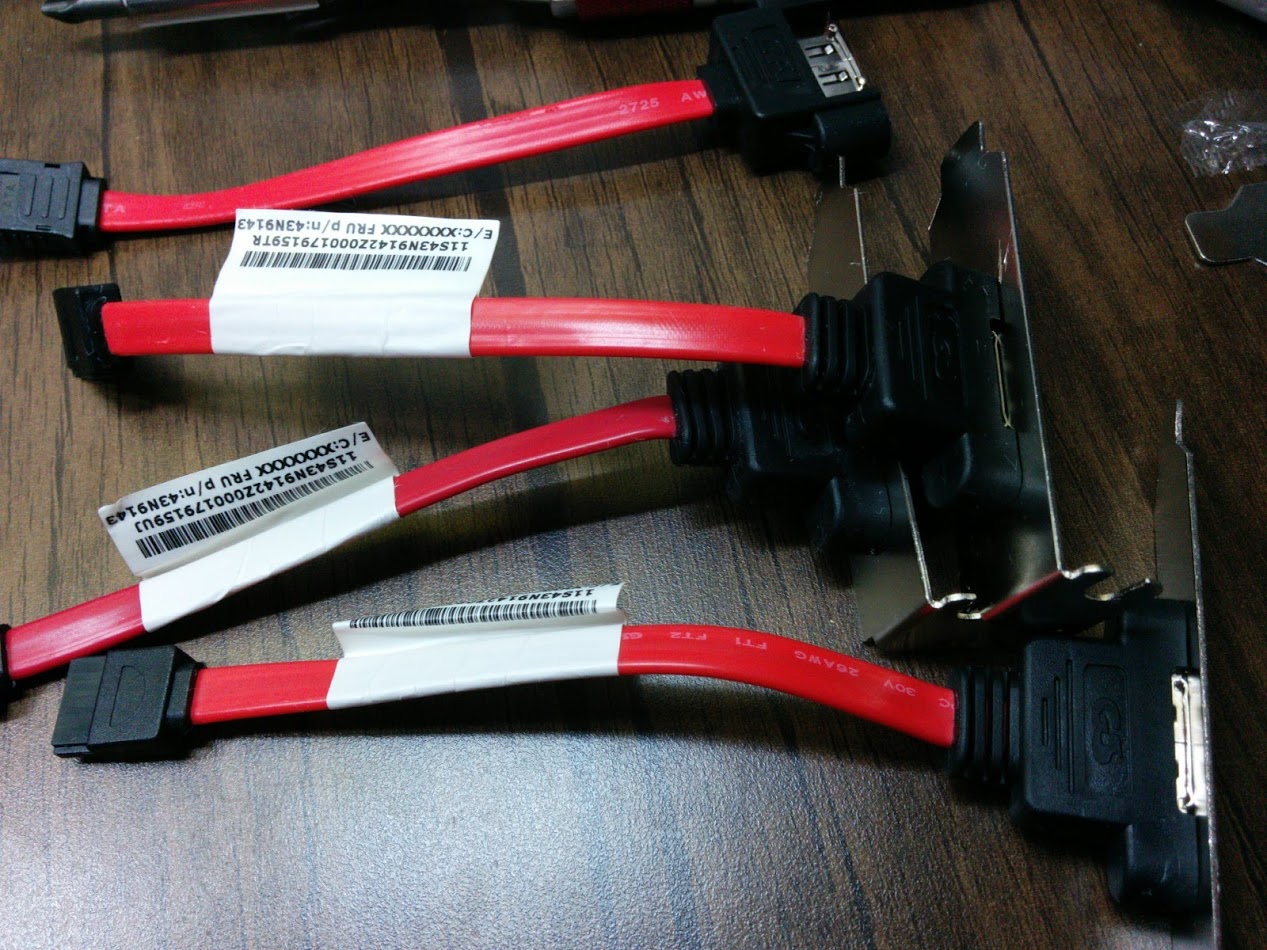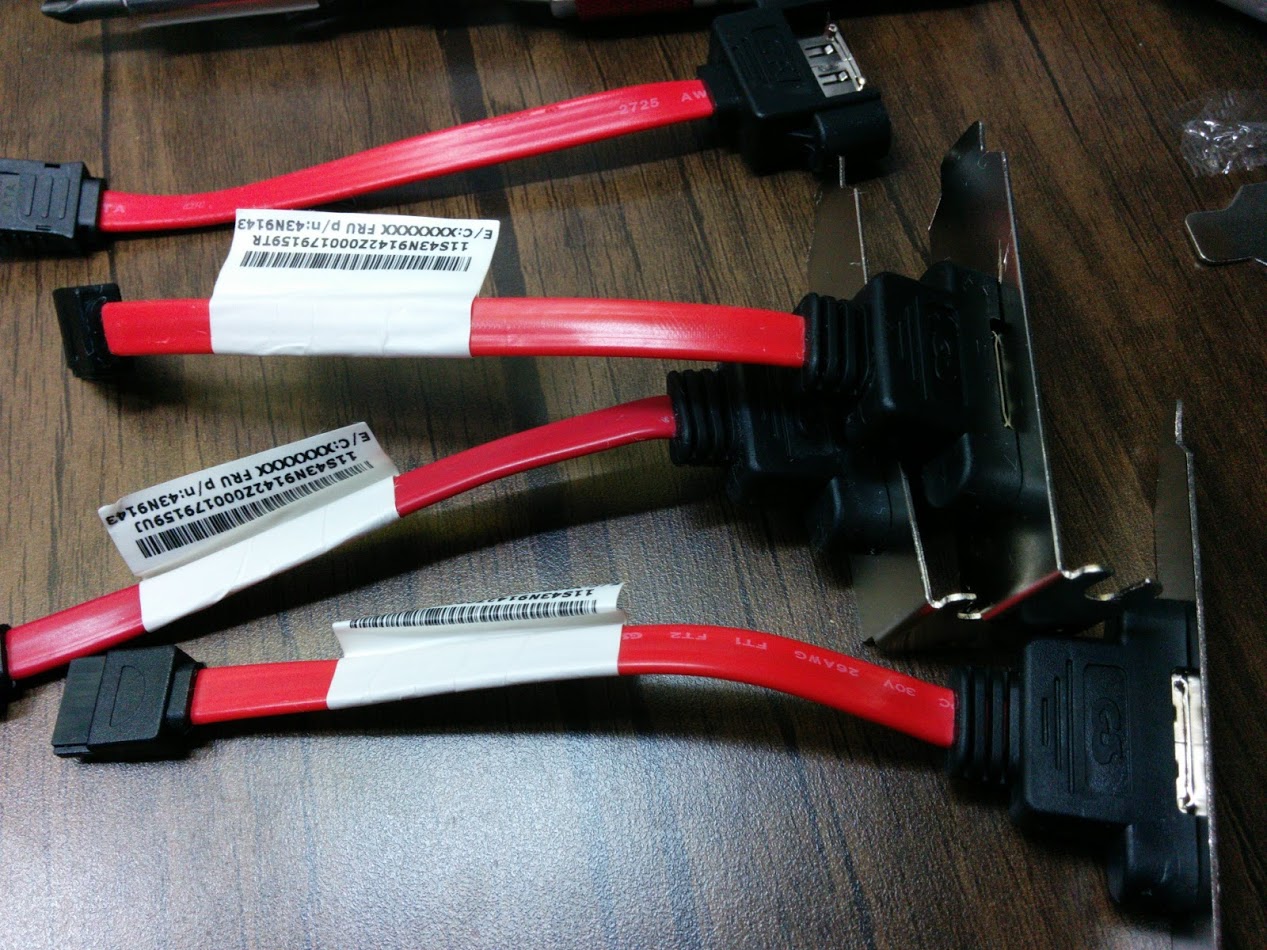 The original one, come with a logo of CFI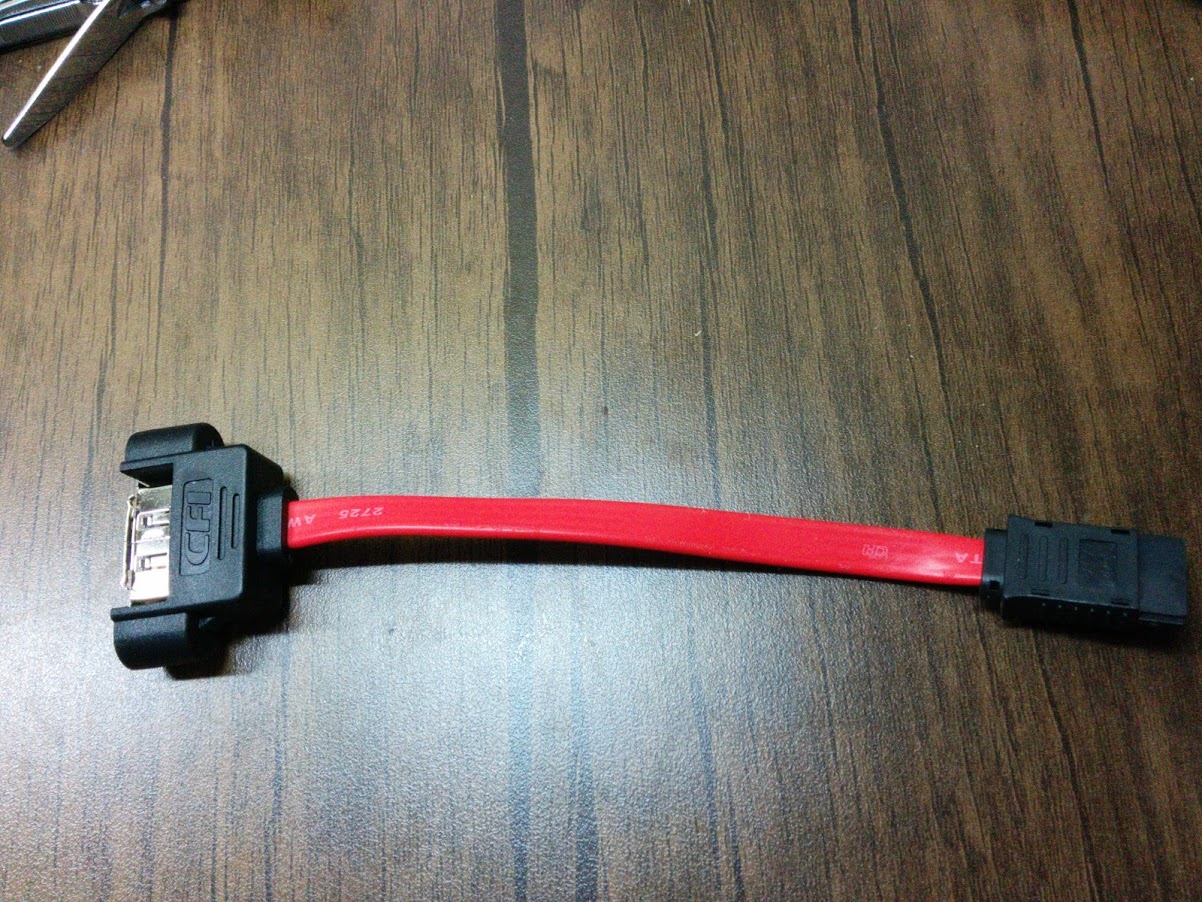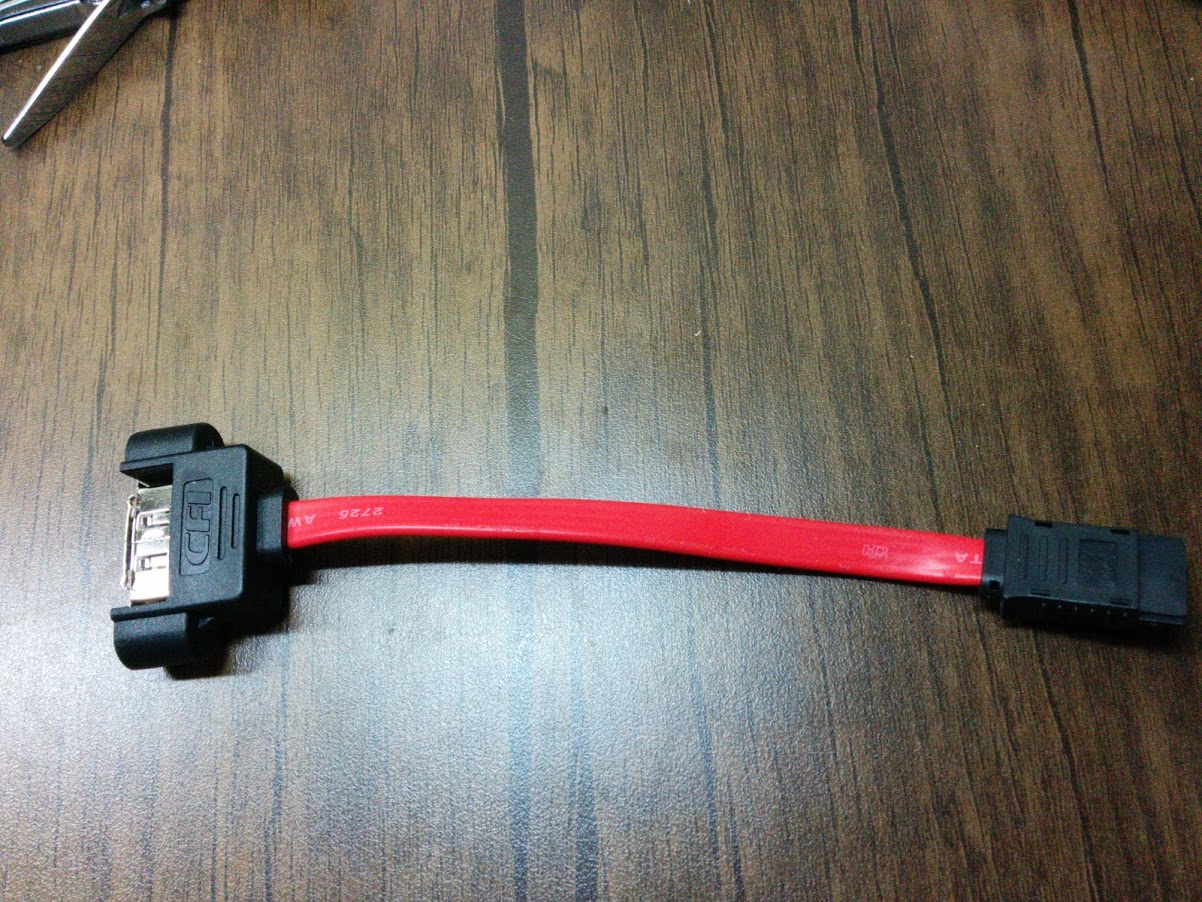 In order to find out the root cause of the problem, I decided to cut them apart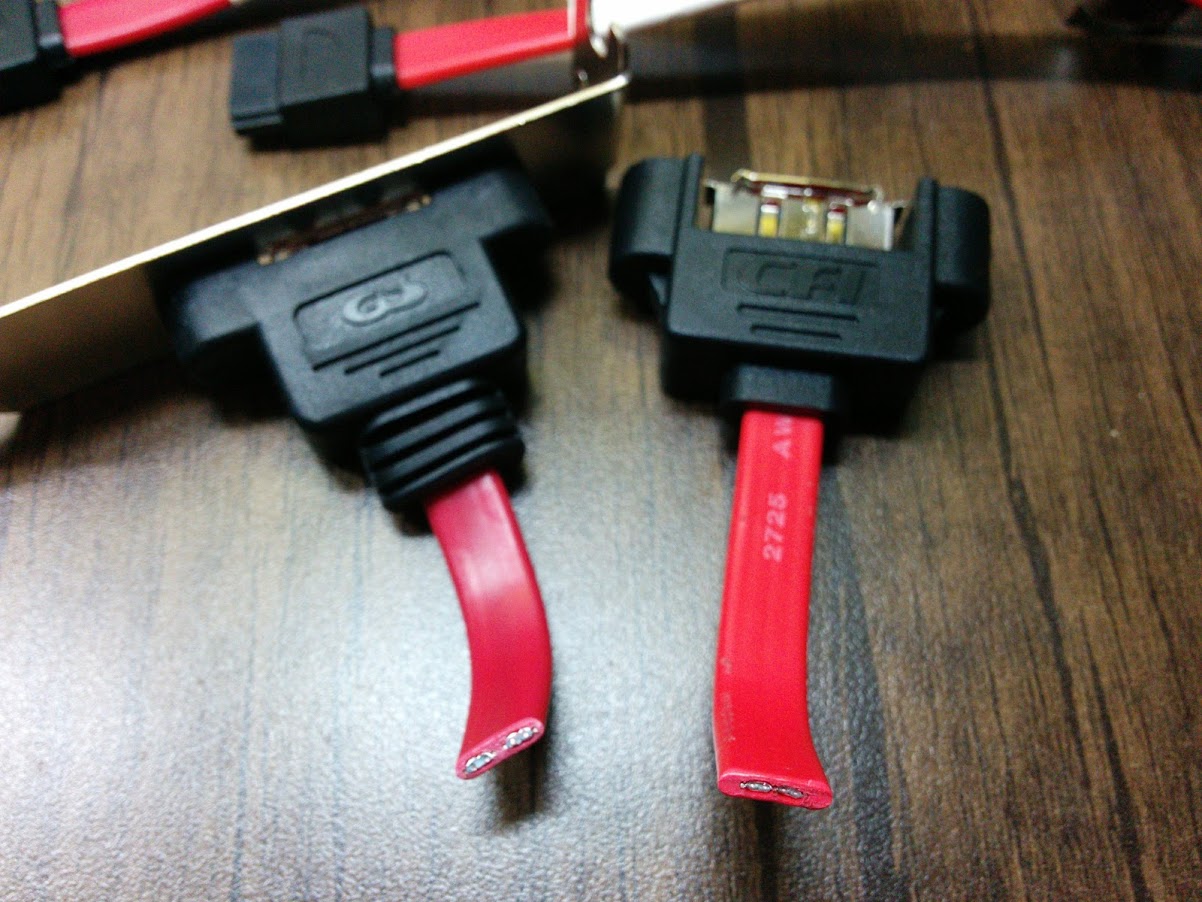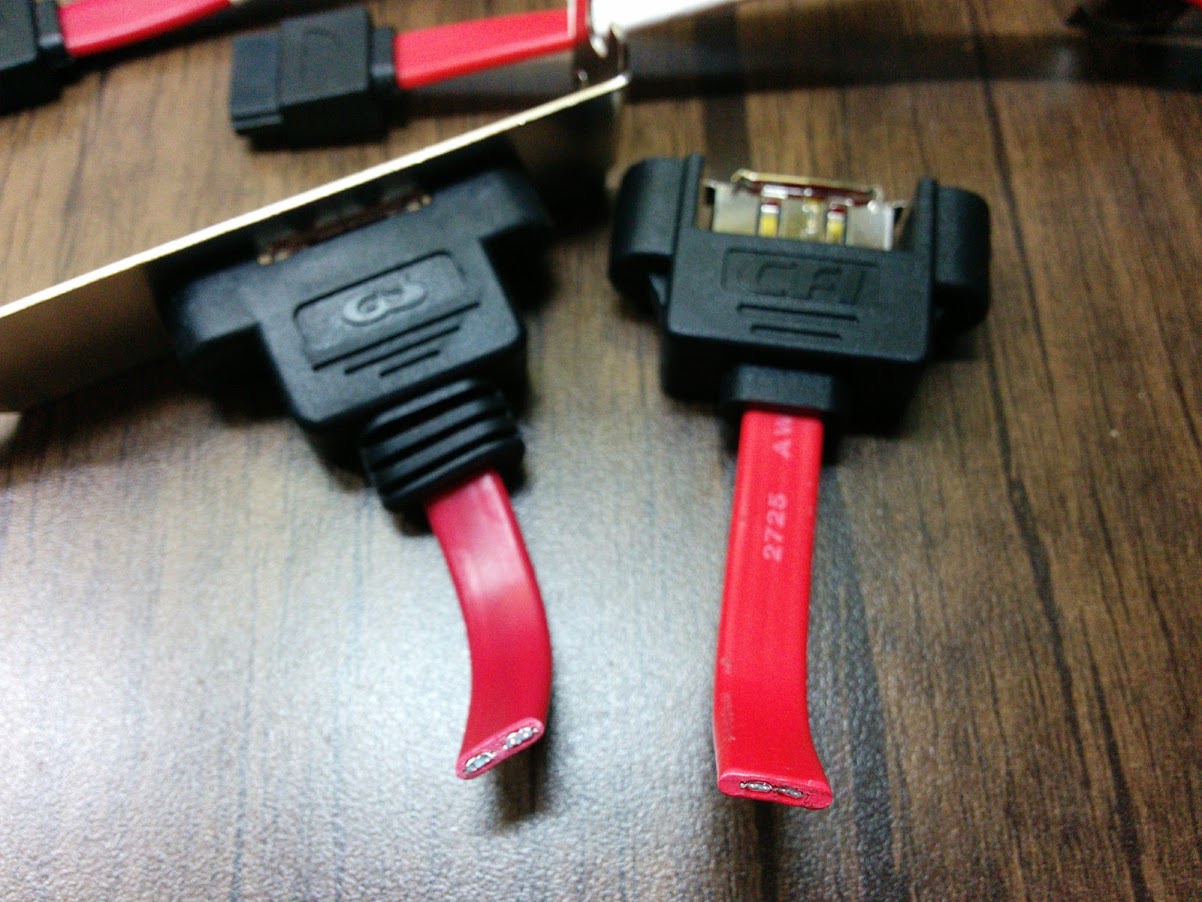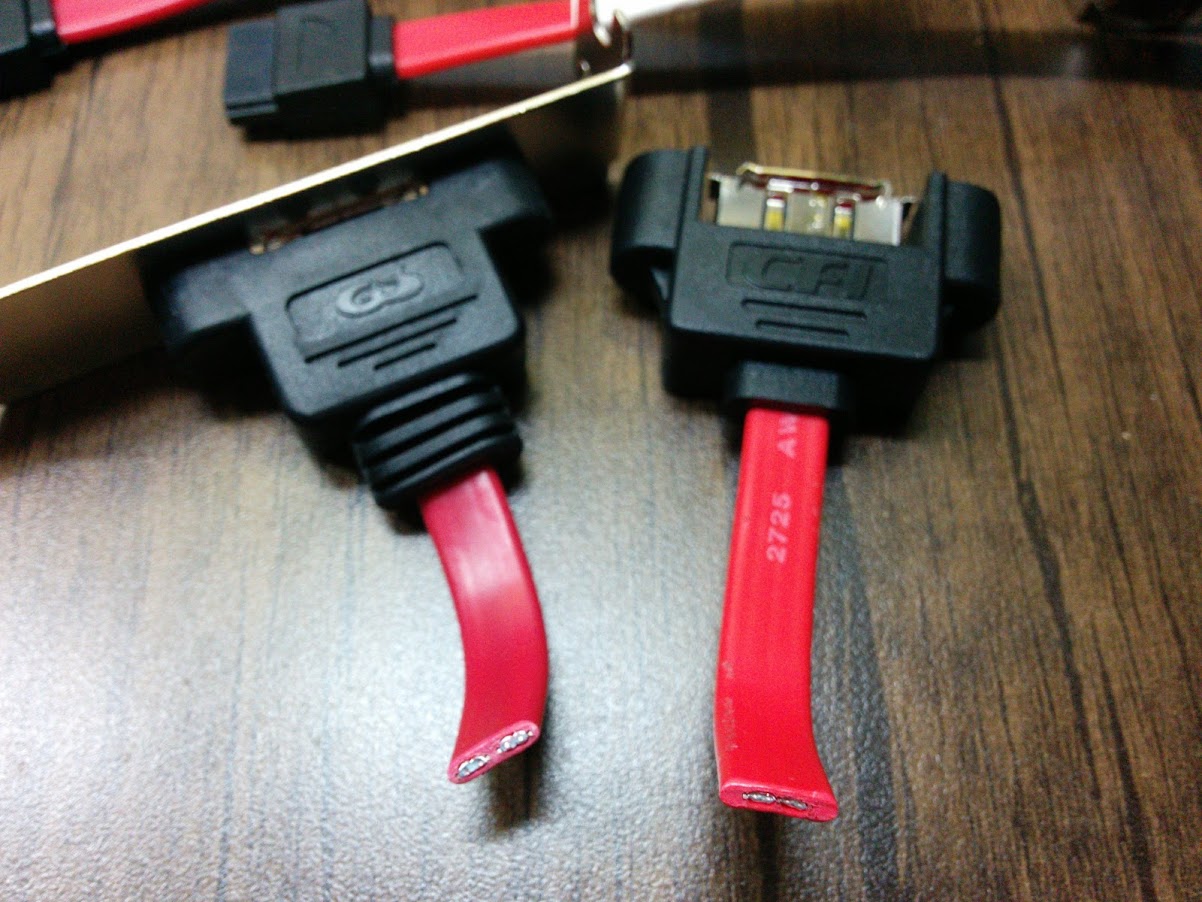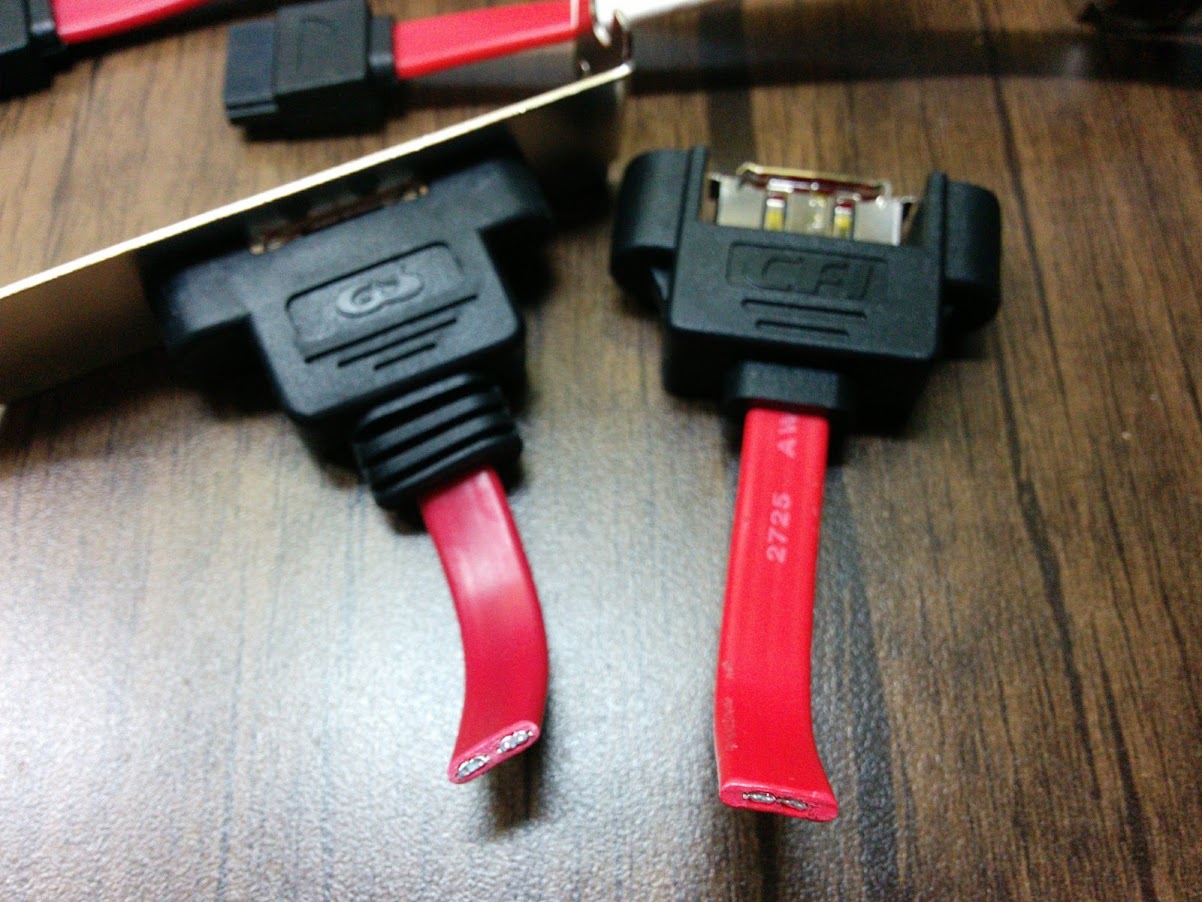 As you can see in the above pictures. The cable manufactured by CFI is inferior to lenovo one.
The main reason why the CFI didn't works is because it didn't follow the industry standard. Let's take a closer look at the cable manufactured by CFI.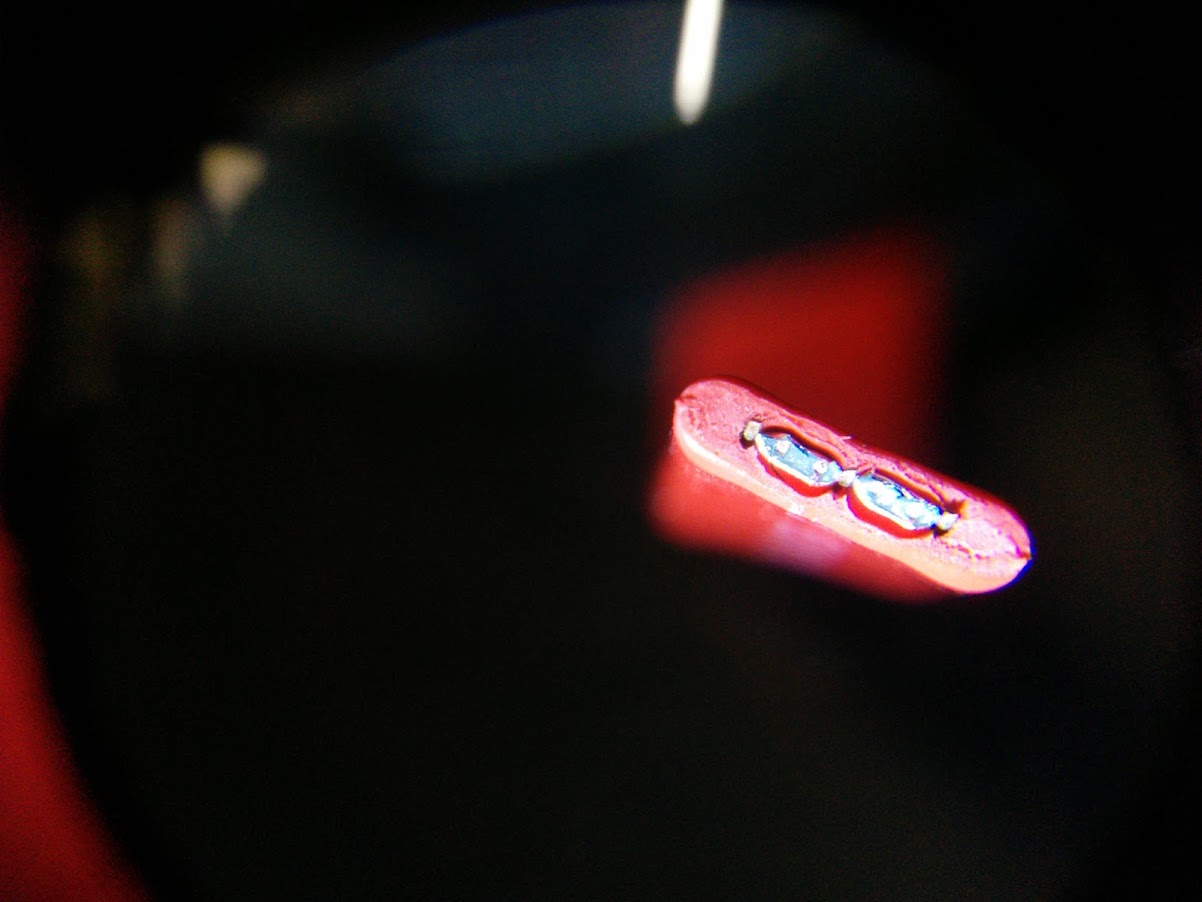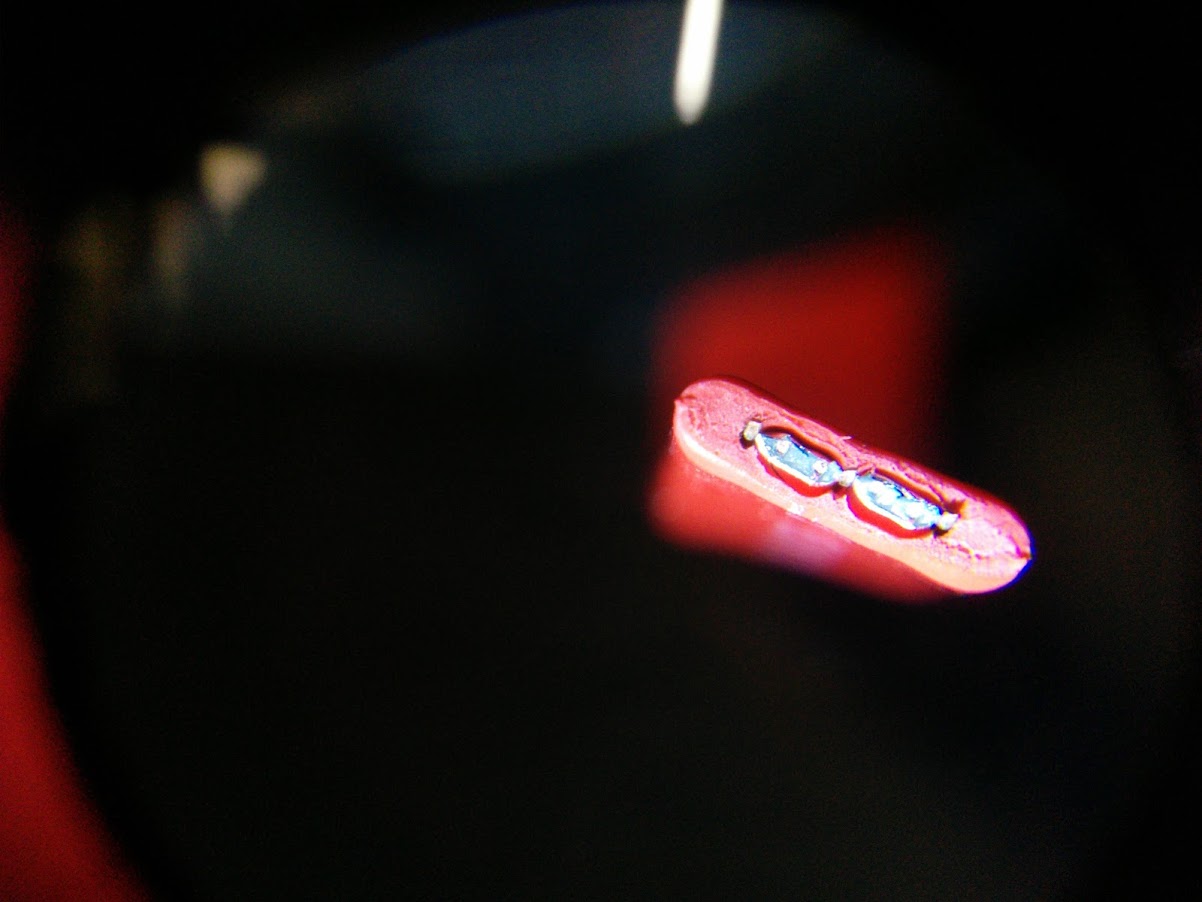 There's no gap and no isolation between those two pairs and both pairs of shielding are directly connected to each other.
CFI had made a fatal mistake when manufacture this sata cable. The gap and isolation is a must and they will affect both incremental capacitance and inductance, as well as return loss, and amount of cross talk.
In conclusion, CFI failed to comply with the industry standard and made a cable they think it may works (which apparently didn't).
I am pretty sure that nearly all of Towerraid OEM by CFI were affected. Since Startech S358BU33ERM, Startech S355BU33ERM were also OEM by CFI. I believed they were having the same problems too!
I had eight towerRAID units in total. All of them keeping having windows event error [Event ID:11] before the esata connector replacement, the [Event ID:11] is showed up every day / every few days.
Once the Event ID:11 shown up, HDDs no longer able to safely remove from windows until next power cycle.
I confirmed [Event ID:11] no longer appeared on any of my towerRAID units after all of the esata connectors has been replaced. That's a ultimate fix!
===============================================================================
Recommended reading
https://electronics.stackexchange.com/questions/262017/does-the-separation-of-the-differential-pair-shielding-of-a-sata-cable-matter